Newbies' Corner
If you've just subscribed to Multimedia Journalism: A Practical Guide, welcome
Hopefully, as you take a look around this site and flip through the accompanying textbook, things are making some sort of sense.
If you have boought a Kindle, or other e-book version of the textbook, you will find the access code to the website on the final page. If it's not there for some reason, email andy@andybull.co.uk and I'll sort that for you.
The About the Course section should give you some pointers as to how things are organised, and what to expect.
Further down this file you'll find info on how to keep in touch: through Twitter, the blog, Facebook, email bulletins and on your mobile.
The Masterclasses section is also worth an early look. That's the place where we try to tackle new developments in multimedia journalism, and deal with the looming question of employment. Check out the Masterclasses main page for what's scheduled when.
If after all that you haven't found the information you need, then please get in touch. Use one of the Add New Comment buttons you'll see on any page of the site.
It's worth it because, unlike with your ISP or mobile phone provider, your call actually is important to us. Your questions, comments, observations and moans will help us to make MMJ what it is intended to be: a really valuable guide to multimedia journalism, and a community of mutually supportive journalists, industry figures and journalism students.
Things change fast in multimedia journalism, and you need to make sure you can stay in touch.
So we've set up a range of ways to help you do that. What you see illustrated below is just one method - our weekly MMJ Masterclasses email bulletin, a summary of new items that have appeared over the past seven days on the MMJ site.
But here's the full list of ways you can keep in touch.
You can sign up to:
Essential Reading for Journalists
This is our ever-updated RSS-based feed from the 17 sources of journalism news and views that we think every multimedia journalist ought to check at least once a day:
Andy Bull on Twitter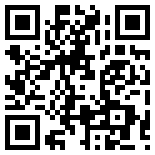 Masterclasses Newsletter
Our weekly newsletter comes to you fresh every Saturday morning, with an update on the latest masterclasses and other additions to the site, plus key blog posts and tweets.
About the author
Andy Bull has written syllabuses for the National Council for the Training of Journalists in Online Journalism, Magazine Journalism, Financial Journalism and Sports Reporting.
He was core tutor on the Periodical Training Council-approved Post Graduate Diploma in Magazine Journalism run by PMA Training of London. He has been a journalist for thirty years and has had senior roles on the Independent, The Times, the Mail on Sunday and the Sunday Express. He relaunched and edited the Times Online and was editorial director of AOL UK. He is now a freelance editor, writer, author and multimedia journalism tutor.
Follow him on Twitter
Read his blog
Connect via LinkedIn
Find out more about his training courses